Introducing Jane's First Book - The Book on Confidence. Available now at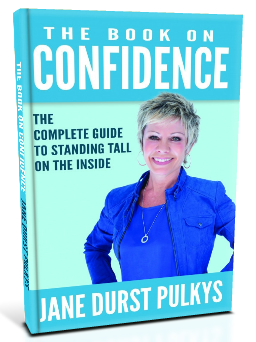 Click Here For more info on the book

Live Blood Cell Analysis
A typical session will focus on 3 different blood tests designed to look at past, current and pending conditions. This type of pinpoint screening is a great motivator to improve diet and supplemental regimes that, over a short period of time, can lead to positive changes in your health.
Holistic Nutrition
Everyone has a unique physical makeup and his or her health concerns. As a licensed Nutritionist I will assist you with your personal health concerns and challenges. I am dedicated to motivating you to take control of your health and transform your body and change your life to a happier healthier you.
Energy Medicine
Pyschosomatic Energetics is the science of healing emotional stresses that become internalized, lending credence to the concept that 'our psychology becomes our biology'. Borrowing from timeless healing knowledge and utilizing modern science can lead to astounding transformational changes. Imagine starting and finishing your day feeling like a 10!

About Jane:

Jane has frequently appeared on television and radio providing sound advice and sharing insight on the many facets of healthy living.
Jane Durst Pulkys is an advocate for Transforming Your Health.  She has adapted traditional education and experience to meet the needs of a changing society, enabling clients to take control of their health and their lives!  Recognized as a powerful motivator and facilitator, Jane has travelled the world presenting to various groups including Fortune 500 companies.
Jane helps her clients realize the importance of a balanced life.  She shares the Principles of Health; Alkalizing, Detoxifying, Purifying Emotions and Embracing Universal Truths.
Jane Durst Pulkys is on a mission to educate people about wise choices for lifestyle and diet, about understanding declines in body mobility and nutrient reduction, about burdening our genetic composition by our thoughts.  Her goal is to support her clients through the options of Holistic care.